Golf Academy
The National Golf Academy
Les leçons de golf dispensées par The National Golf Brussels reposent sur trois piliers : professionnalisme, plaisir et positivisme.
Les leçons se déroulent dans une ambiance décontractée. Nous sommes, en effet, convaincus qu'un golfeur progresse plus vite lorsqu'il prend un plaisir total à exercer son hobby. Notre feed-back constructif permet, en outre, à chacun d'améliorer continuellement son jeu.
Jamais perfectionner son swing n'a été aussi amusant !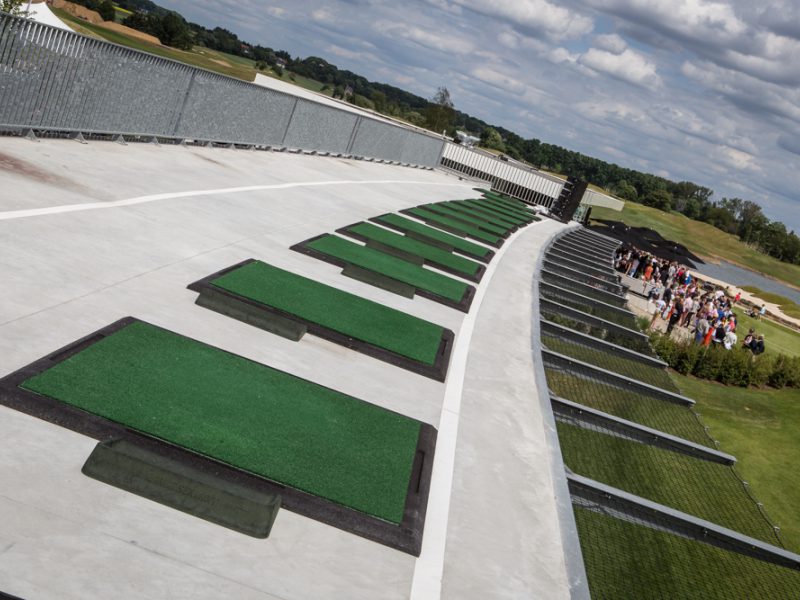 Vous souhaitez améliorer vos qualités de joueur ? Venez donc apprendre toutes les ficelles du golf au The National Golf Brussels. Découvrez nos leçons pour débutants, notre Golf Academy ou prenez contact avec nous.
Qu'avons-nous à vous offrir ? Des leçons adaptées à votre niveau et la mise à disposition de nos fantastiques installations d'entraînement, comprenant practice, putting greens et chipping zones.
Sans oublier nos merveilleux coachs. !